Welcome to Sunnylea Co-operative Nursery School
Enjoy a special opportunity to have meaningful involvement in your child's first school experience.
At Sunnylea Co-operative Nursery School, our aim is to create a positive foundation to your child's first educational experience. We accomplish this through the involvement of the teachers, the parents/guardians and children. The co-operative nature of the school provides both the child and parents/guardians a gentle and meaningful approach to learning. We promote an enriched and caring environment that supports our four cornerstones of learning: physical, intellectual, social and creative development.
Parent and Guardian Testimonials
Honestly the best little preschool around.  I've had two children in the program, and both have had a wonderful and enriching experience.  The teachers are the best and create positive, loving environment.  We're definitely sad to be leaving. – Marissa
Sunnylea has been such a positive experience for my son. The program is a nice blend of fun and learning. The teachers are very caring and their attention to detail is so thoughtful. I highly recommend it! – Christina
Our family cannot say enough great things about the time we've spent at Sunnylea Co-op. Since joining the program, our daughter has flourished. Knowing she was always under the loving care of her teachers, she's learned valuable skills that will no doubt prepare her school, friends and many other life events to come. We've made lifelong friends and memories and recommend the programs to anyone looking for an exciting and engaging program for their child. – Maggie
As a co-op, there is plenty of parent involvement, which is great and the Executive Council is a great group of people year over year. Clearly, I cannot recommend it enough! – Micah
Great school to get your child kindergarten ready! Amazing teachers; warm and welcoming environment. Great opportunity to be involved with your child's learning. Happy we chose this school for our daughters and we highly recommend you check them out! – Curcharel
Our son attended Sunnylea for 2 years. Even though we moved away from the neighbourhood, we couldn't take our son away from his favourite school and teachers. Sunnylea has been a reliable, affordable, and safe place for our son to grow and learn. If you live in the area (or even if you don't!) your toddlers will thrive at Sunnylea! – Hilary
Great nursery school with small class sizes,  caring teachers and family involvement. – Katie
The links below lead to details about our programs, how to register and find us.
You can always contact us at info@sunnyleacoop.com for more information.
Contact and Find Us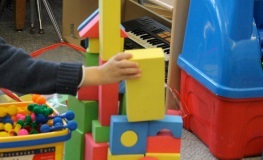 Visit the school, or contact us by email or phone.

»
Sunnylea Co-operative Nursery School is a preschool for 2 and 3 year olds located in Etobicoke, just west of Toronto, Canada