About Us
Sunnylea Co-operative Nursery School (SCNS) was founded in 1984 by a group of parents/guardians led by a wonderful teacher with the aim to introduce preschoolers to a nurturing environment in which to have their first formal school setting.
The nursery school is a non-profit licensed by the Ontario government under the Child Care and Early Years Act (CCEYA). As with any co-op corporation, SCNS is owned and managed by its members, who are the families of the children enrolled in the school each year, providing the opportunity for parents/guardians to be a part of their child's first learning experience.
The nursery school offers a program for children aged 2 to 3 years old and includes at least 2 qualified teachers within the class.
Our Teachers
Nothing speaks louder about the SCNS than our teachers. Our teachers are warm, friendly and positive. At least 2 teachers are ECE (Early Childhood Education) qualified.
Roselynn (Rose)
R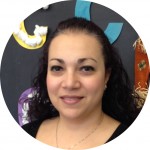 ose has been our lead Supervisor Teacher and "biggest kid!" at Sunnylea Co-op since 2003, and brings with her over 25 years of work experience as an RECE. She is a graduate of Humber College, where she also completed her ECE as she knew from a very early age that she wanted to become a teacher. In fact, she is very proud to make that special bond with each child in the school, and she loves seeing the accomplishments and progression that they make together from September to June. She chose Sunnylea Co-op because she also values the parent participation in the program, and she has built decade long relationships with many of our families to help their children make that critical and gentle transition into school.
Rose has a young family of her own (daughters Giulia and Cristina are 15 and 13), is trained in First Aid and CPR, and loves the opportunity to get to know each child that comes through our program.
Francesca (Franca)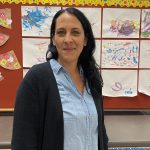 As a mother herself, Francesca (Franca) understands the importance of finding suitable child care that meets the physical, intellectual and emotional needs of small children. After deciding on a career change and to be a stay at home mother, she ran a Home Daycare for over 10 years. She is trained in First Aid and CPR.
Francesca is a mother of 2 beautiful children, daughter Cassandra 16 years old and son Joseph 10 years old who is High Functioning. She is a compassionate, understanding, patient person with calm and nurturing skills to provide your child with the best learning experience everyday. Always with a smile on her face, children look forward to Mrs. Franca's morning "High Five's".
Joanne
Joanne started at Sunnylea in 2023. She has been working in a daycare setting since 2014 with a variety of different age groups from infants to school aged. She graduated with a diploma in Early Childhood Education from Seneca College. Her passion in working with children started as early as she can remember. She believes children are capable and competent. Providing a safe space to help them grow and learn through creative ways, as well as challenge themselves, is the environment Joanne strives to implement daily.
Joanne is a new mother to Jack (19 months). She is trained in First Aid, CPR and food handling. She is honoured to be part of the Sunnylea Co-op and excited to get to know all the children and families.
Our Classroom
The SCNS operates out of the Etobicoke Collegiate Institute in a ground level, fully stocked classroom with a bank of windows letting in natural light and sunshine offering a built-in school setting preparing the children for junior kindergarten.
Your Involvement in the Co-Op
SCNS is unique among the co-operatives in that it operates without any debt and has done so for many years. The success of the Sunnylea Co-operative Nursery School depends upon member participation in order to fulfill the various needs of the Co-op. Parents/guardians of the children attending the school are members of the co-operative. These parents/guardians operate and manage the school by participating in the business of the school through various committees. The parents/guardians employ the teachers, equip the school, meet monthly budgets, maintain maximum memberships and work with the teachers in the classroom with aspects of the program. There are several committees/jobs that you can participate in: Communications, Treasurer, Secretary, Registration, Program, Special Events, Social and Class Equipment. Participating in the co-operative duties provides a great sense of fulfillment and enjoyment while being a part of your child's first learning experience.
Involvement: Parents/guardians have a unique opportunity to be directly involved in their child's first educational experience. Parents/Guardians also have input into the school's operation during the time their child attends the school.
Meet Other Parents/Guardians: Parents/guardians have the opportunity to meet other parents/guardians and share their experiences.
Lower Costs: Since the school is managed and operated by the parents/guardians of the children enrolled in each year, the cost of operating the school is significantly reduced. The cost of SCNS is significantly lower than a privately owned nursery school.
License Requirements: Sunnylea Co-operative Nursery School is licensed by the Ontario Ministry of Community, Family and Children's Services and adheres to the regulations set out by the CCEYA. Licensing addresses the issues of staff qualifications, programming, child/adult ratios, behaviour management, nutrition, sanitary practices, space requirements, and emergency procedures.
Partners and Supporters
Etobicoke Collegiate Institute: Etobicoke Collegiate Institute welcomed Sunnylea Co-Op with a wonderful space for our classroom as of the 2015-2016 school year and committed to our students achieving their academic, physical and social potential as a foundation for continued learning.
Sunnylea Junior Public School: Sunnylea Junior Public School, a small community-oriented public school, is our former home.
Parent and Guardian Testimonials
Honestly the best little preschool around.  I've had two children in the program, and both have had a wonderful and enriching experience.  The teachers are the best and create positive, loving environment.  We're definitely sad to be leaving. – Marissa
Sunnylea has been such a positive experience for my son. The program is a nice blend of fun and learning. The teachers are very caring and their attention to detail is so thoughtful. I highly recommend it! – Christina
Our family cannot say enough great things about the time we've spent at Sunnylea Co-op. Since joining the program, our daughter has flourished. Knowing she was always under the loving care of her teachers, she's learned valuable skills that will no doubt prepare her school, friends and many other life events to come. We've made lifelong friends and memories and recommend the programs to anyone looking for an exciting and engaging program for their child. – Maggie
As a co-op, there is plenty of parent involvement, which is great and the Executive Council is a great group of people year over year. Clearly, I cannot recommend it enough! – Micah
The teachers are amazing, talented, warm and friendly. The classroom has a great set up that allows the children to learn through play. Great school to get your child kindergarten ready! I would surely recommend this school to all! Being in a co-op gives parents a great opportunity to be involved with their child's learning and build relationships with others in the co-op. Don't hesitate to check out this school!  – Curcharel
Our son attended Sunnylea for 2 years. Even though we moved away from the neighbourhood, we couldn't take our son away from his favourite school and teachers. Sunnylea has been a reliable, affordable, and safe place for our son to grow and learn. If you live in the area (or even if you don't!) your toddlers will thrive at Sunnylea! – Hilary
Great nursery school with small class sizes,  caring teachers and family involvement. – Katie
The teachers are so warm, welcoming and knowledgeable that I could not imagine sending my son elsewhere. The space is always clean with wonderful, educational toys and the teachers are amazing with the kids, really picking up on their needs and helping to foster their development. Although being a part of a cooperative is a bit more work I really enjoy being a part of the school. Being involved in my son's schooling and also the business side of the school really ensures that the school is going in a direction everyone supports. I highly, highly recommend Sunnylea! We love it! – Joana
Sunnylea Co-operative Nursery School is a preschool for 2 and 3 year olds located in Etobicoke, just west of Toronto, Canada